Who we are?
Let us tell you.
A woman's yearning to help those in need led to the creation of this family-run, ethic-based, growth-focused insurance company. Hard work and dedication is what inspired Tyler Fussell, but her founding principles and the support of those around her is what has led to FGIA's multi-state success!
Read the full Her-story of The Fussell Group below.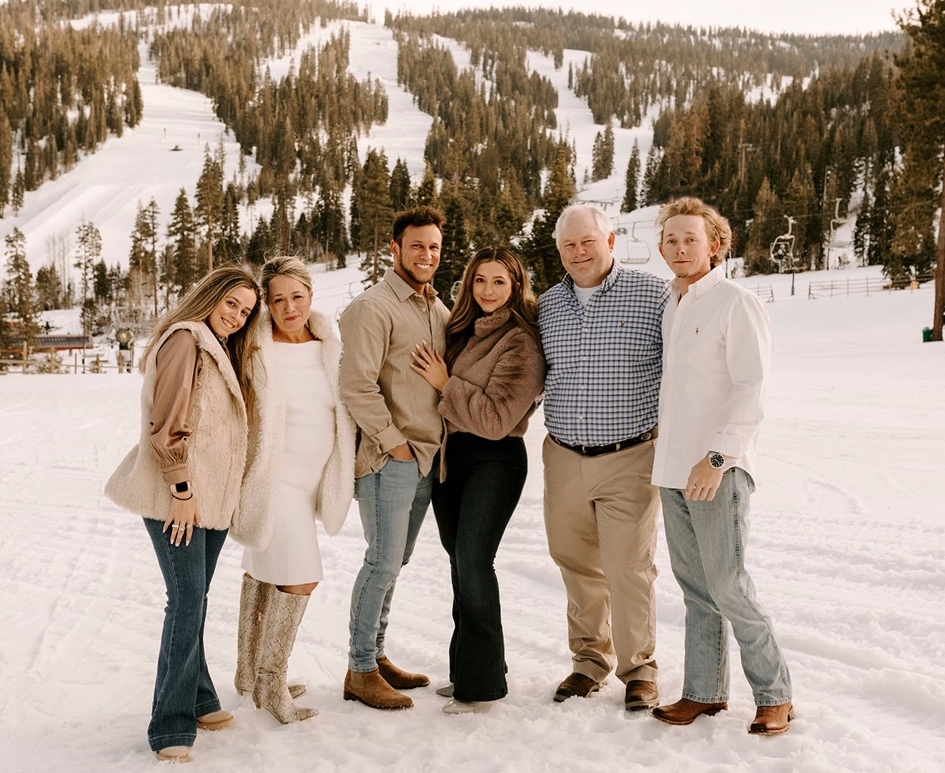 As a stalwart of the insurance industry since 2001, Mrs. Tyler Fussell has worked with some of the largest insurers in the United States. In 2012, she left Humana as a career agent to open her own agency, The Fussell Group Insurance Advisors or FGIA, to serve as a bridge between carriers and the independent agent.
Tyler's vision was to create a Medicare-focused agency that would give the independent agent a place to call home and be educated to elevate their careers and feel empowered.
In 2014, Tyler was asked by Blue Advantage to help create agent training for their newly contracted agents. Her assistance with Blue Advantage leadership to train both career and broker agents continued through 2016. Since then, Tyler has continued to work with Blue Advantage leadership as a trusted consultant and partner on numerous occasions to promote continued success with the Medicare Advantage
plan.
For the past 10 years, Tyler has been called upon to consult with various insurance carriers in Louisiana over planning yearly plan benefits changes, such as which benefits should be increased or decreased. During that same time frame, The Fussell Group ranked at the top of sales in Louisiana with all Medicare Advantage plans and won numerous awards. The Fussell Group has also been ranked yearly as the top brokerage agency, FMO, for Blue Advantage sales. 
Tyler has an open-door policy at her agency's home office in Covington, Louisiana, so that every agent can feel the support of the FGIA family whenever they need it. She has strong ties to her local community and places compassion above all else. 
Tyler has been married to Brian Fussell for 26 years and they share three children — Kyle, Caroline (Hunter, Caroline's Fiancé) and Ava. Brian is working in the agency as the CFO, while Caroline is the Director of Agent Experience. 
Mother & Daughter
In 2017, Tyler Fussell hired her daughter Caroline, who was in high school, to be her receptionist after class. This led to Caroline working throughout college, with her position growing as time went on and knowledge was gained, all while Caroline was earning her degree in Mass Communications with a concentration in Sports at Southeastern Louisiana University. During the summer of 2021, Caroline earned her Insurance License before completing her senior semester of college. In December of 2021, Caroline graduated college and decided it was in her heart to stay on as part of the family business. Caroline explained, "there is nothing like working so close to home, with the woman that is home… my mom." She said, "I see so much growth and potential in this agency. I have watched my mom's success since I was a little girl, I have been involved in the agency for five years, I just cannot imagine leaving now." In March of 2022, Caroline got engaged, and says that all of the pieces of the puzzle are falling into place. "This is home to me," she said. "I want to build my family in this community, assisting my mom with the growth of this agency, and loving what I do, with the people that I love every single day!"  This mother-daughter duo sit side-by-side and love supporting one another every single day!